COVID-19 – current situation
Following the cantonal decisions taken on 11/04/20, we are currently no longer allowed to meet on Sunday mornings in Uptown for our celebrations. During this particular period, we offer you several possibilities to experience the church online.
Join us on Sunday at 10:30 am for our Online Celebration. For children aged 0 to 9, several Kids Online video programs are made available every Sunday from 8 a.m.
Please don't hesitate to contact us if you need help, we're here for you.
A new church experience
ICF Geneva is a free, non-denominational church with a biblical foundation.
Authentic, relevant and excited about life with Jesus.
Adrien Zucchello
Location Pastor ICF Geneva
We are currently no longer allowed to meet on Sunday mornings in Uptown for our celebrations – More info here
Every Sunday we meet for our Celebrations. We also offer a separate program for children : ICF Kids. You can expect life-changing sermons, powerful worship, great fellowship, and a church open to all.
Our service times
Early Birds
ICF Kids 9:30 am
Celebration 10 am (FR & EN)
Party Birds
Celebration 11:30 am (FR)
Please find here our podcasts, worship, Kids Online, Connects ressources and pictures
Our online ressources
Become part of the family
No matter where you come from and regardless of your history: You are welcome!
Join the family
We wish that the church can become a family for you. Whether it's a Team Group that makes a difference or a Connect Group that meets regularly during the week, we have a place for you! Become part of our Church Family and experience great relationships!
Giving
Our church is not built on the giving of few, but on the determined generosity of many. By giving, you make it possible that even more people can become part of our Church Family. Thank you for your generosity!
Events
Next to our regular Sunday Celebrations we have more Events for you. Those are great opportunities to make new friends or to deepen relationships. We look forward to seeing you there!
There are currently no events planed.
Communities
At ICF we have offers for different Age and Interest Groups.
Further offers
With various offers we want to strengthen your personal faith, your love for God and support you practically in your life.
Our Story
We are part of a movement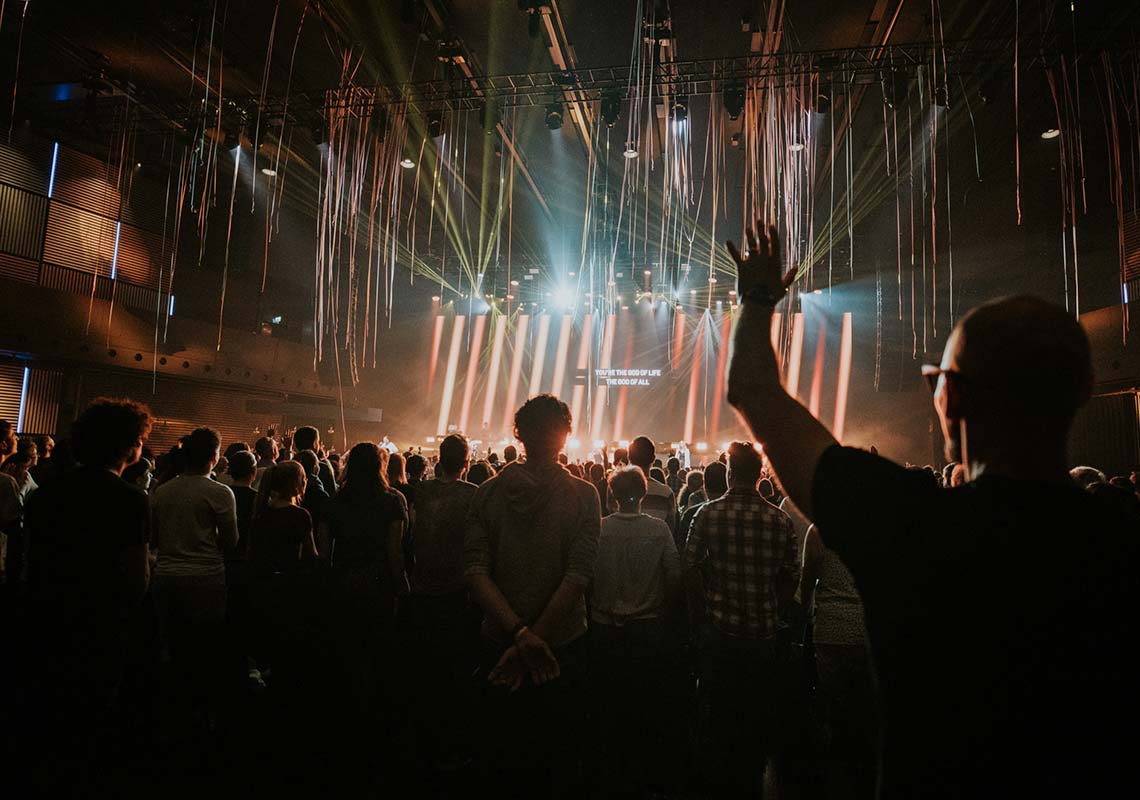 ICF Geneva is an ICF Church and church plant of the ICF Movement. ICF stands for "International Christian Fellowship". We are a Christian church that is at the heartbeat of time, creative, innovative and sometimes a bit crazy! What started as a dream in Zurich in 1996 under the leadership of our Senior Pastors Leo & Susanna Bigger still inspires us just as much as it did back then.
Find out more about the history, vision and values of ICF
ICF Church